Dear Laura,
We have just started our first session of Vacation Sewing Classes!  I can't believe it's already Summer.  If you haven't signed up for weekly adult classes or our Vacation Sewing Classes for Kids/Teens, there are still openings in our schedule.  I will be teaching the six weeks from now until the end of July.  My daughter, Amelia, is helping me with the Kids/Teens Vacation Sewing Classes this week.  As of next week, Stephanie Griffin, will be my teacher's assistant. She started taking classes from me some years ago.  She's now in college and this is her second year as my student teacher.  The kids love her.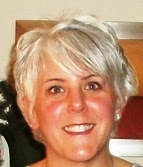 Amanda Mujica
We are adding classes for the month of August.  I will be away at that time. Luckily, I've arranged for a wonderful costumer/teacher to take over classes for the month of August.  Her name is 
Amanda Mujica
 and you can see pictures of her work above and below this block, as well as clicking on her name earlier in this sentence.  She's very talented and she knows how to teach.  She loves to share her vast knowledge with others.  I am sure that you will enjoy working with her later this summer.
I am happy to answer any questions.  My email is at the bottom of this newsletter.  I am looking forward to seeing you this summer!
Sincerely,
Laura Wirkkala
 




 

A new face at 

Laura's Sewing School

 

Introducing

 

You can see Amanda's picture in the section above.  And, you can see pictures of her work all throughout this newsletter.  I am so impressed with her skill and versatility!  It was very hard to pick which photos to post here, as her work is vast. 

CLICK HERE

 to visit her website.

Often, people of great talent cannot step back and remember how it was to be a beginner.  Amanda is not one of them.  She has been teaching kids and adults and loves to pass on her knowledge and passion for fabrics and clothing and design.

What I like about her is her approachability.  I think you will learn a lot and have a good time in her classes.  This is a fantastic opportunity for those interested in costume of all types as well as those who would like help working with difficult fabrics.  If you want to work on basic skills and projects, Amanda can help you with that, too.

We are going to offer morning classes for Kids/Teens.  This is how they will work:

Monday-Friday, 9am-noon

Ages 9+

Cost: $250 week

Student limit: 5 per class

4 – one week sessions over the month of August , join one or join them all!

For Adults:

During the school year, we offer 6 week sessions of classes which meet once a week for 3 hrs.  For the month of August, here's what we are offering:

Tuesday and/or Thursday Evenings, 6:30-9:30pm

Cost: $50 per evening, sign up for 5 or more classes when you register and receive a $5 rebate per class!

Student limit: 5 per class

You can sign up for any of the 8 T/Th's in August.  Come once, come 4 times, come 6 or 8 times.  You make the schedule you want. Many of you take vacation time in August.  This way, you can get a chance to work with Amanda while you are in town, but not worry about having to miss a class or arrange a makeup.

As you choose when you attend the August classes offered, we do not allow makeups for missed adult classes or days of class missed during vacation sewing weeks.

Semi-Private Lessons which allow you

to create what you want, at your own pace!